The CALL in Saline & Perry Counties
Mobilizing the Church in Arkansas to love children and youth in foster care with the extravagant love of Christ.
There are approximately 73 children in Saline County on any given day in foster care. All of them need loving, caring homes to live in. To have your questions answered about foster care please attend an interest meeting for more details.
Staff and Volunteer Leaders
Serving with The CALL in Saline & Perry Counties
Julia DesCarpentrie, County Coordinator
Julia began advocating for the fatherless in 2004 when adopting her son and realizing the magnitude of the adoption crisis worldwide. After moving from Illinois to Arkansas to serve with Hope for Orphans and MomLife Today, she learned about the need for foster families and served on the advisory board to help launch The CALL in Saline & Perry Counties in 2009. Her family opened their home to children in foster care the same year. In February 2012 she accepted the position of County Coordinator.
Julia and Branden have been married for over 20 years and enjoy hiking, worshiping, and serving at Fellowship Bible Church in Benton, drinking coffee, and raising 5 beautiful children together. They became parents in 2000, adopted one son from China, adopted 2 children from foster care, and were foster parents for 4 years.
Taylor Brown, Family Support Coordinator
Taylor's awareness of the need for foster families in Arkansas to love the vulnerable and hurting children and families in the foster care system took root in 2014. As she and her husband opened their home to these children the following year, a whole new and unexpected journey unfolded. Though a career as a CPA seems an unlikely path to working in the foster care arena, God used Taylor's two and a half years as a foster mother and time spent serving as a trainer for incoming foster and adoptive families to grow in her a passion for loving these children and the families that pour into them. In early 2018, she joined our staff as the Family Support Coordinator for Saline & Perry Counties.
Taylor and Jared have been married for 8 years. As local business owners, they strive to be intentional with the free time they do have. They love to spend that time traveling, playing on the lake, and investing in relationships with friends and family.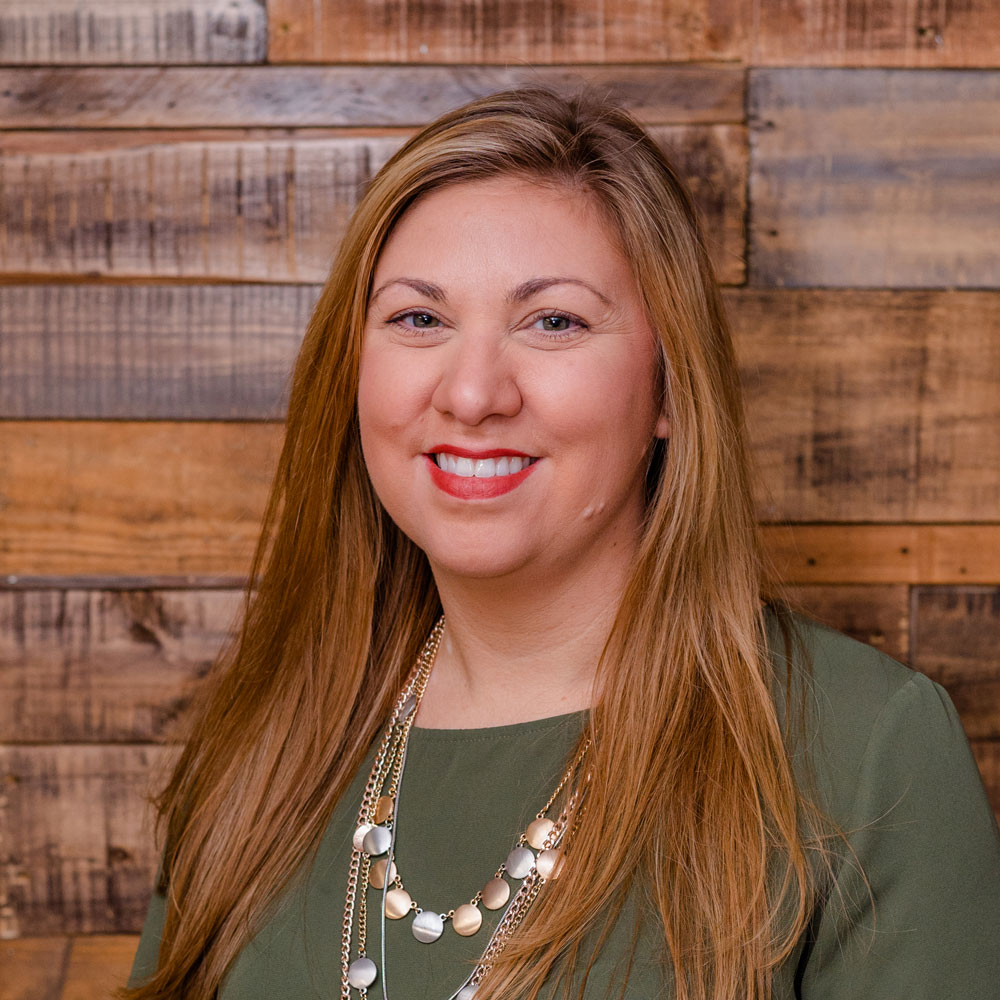 Kim Poteat
salineperry@thecallinarkansas.org
Kim's passion for fostering was birthed from watching family members around her caring for foster children. The impact this made sparked her passion for vulnerable children. When Kim and her husband discussed what their family would look like it always included adoption and foster care. Kim and her husband Jimmy married in 2005. They have four children. Their daughter was adopted in 2010. While raising their young family they continued to hear God's calling to foster care. In 2013 they stepped out in faith and opened as a foster family through The CALL. The family began by welcoming a teenager and continued to welcome teens for many years. Over the 8 years they fostered God used their family to foster medically fragile children and hard to place children.  In 2019 Kim joined the Saline County CALL staff as the Administrative Assistant and in 2021 she accepted the role as the DCFS Liaison for The CALL state office. God has uniquely positioned her with passion for Foster care and a deep understanding of the complex needs of foster families, biological families, and the children who are served by DCFS.
Volunteer Teams
Hospitality Team
Resource Center Host
Prayer Team
Fundraising Team
Please complete our onlineVolunteer Interest Form for more information on volunteering.
Corporate Sponsors